Tyre Center in Tema is Now Open
Our New Michelin Tyre Center, the state of the art modern facility, is finally OPEN now for all kinds of Tyre Sales & Services, viz.. Tyre Changing, Wheel Balancing, Wheel Alignment, Tyre Rotation, Puncture Repairs etc...
The tyre Center is located in Tema at SO ENERGY filling Station; just 1.6 Kms ahead of the main Tema Harbor Round-About, on the Meridian Road, heading towards the Tema Beach.
The Tyre Center facility has got two service bays & an air conditioned showroom, reception cum customer-lounge & waiting area for customers to sit & relax while their vehicles are being inspected & serviced by a team of highly trained & professional tyre technicians.
A Tyre Service Advisor & a Customer Care Executive are available at the tyre center to understand the tyre needs of each individual customer & thereby advising & recommending them with a complete tyre solution for their vehicles.
A wide range of Tyres are available for all kinds of Sedans, Saloon Cars, SUV/4X4s, Light Trucks, Commercial vehicles, Trucks & Busses contained in a mini-warehouse facility within the tyre center.
We are currently also offering a promotion for all walk-in customers: BUY 3 TYRES & GET 1 TYRE ABSOLUTELY FREE...FREE...FREE.
Days of operation are from MONDAY to FRIDAY (except for public holidays) between MORNING 8:00 am until EVENING 5:00 pm.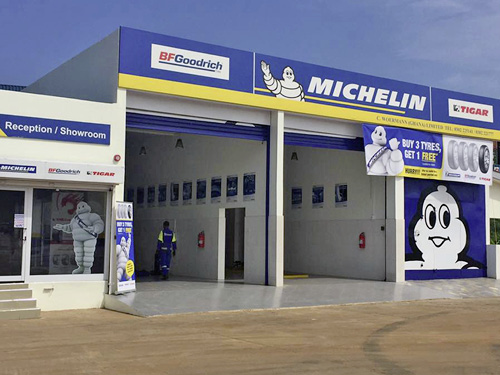 Our new tyre centre in Tema is now open.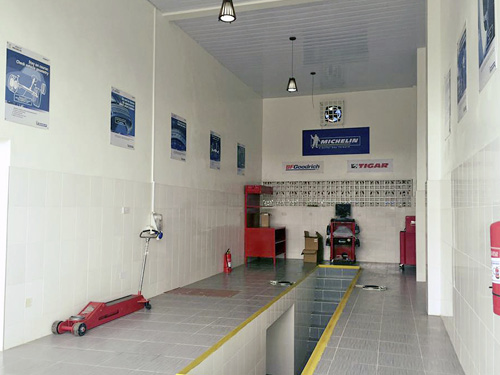 One of our two service bays.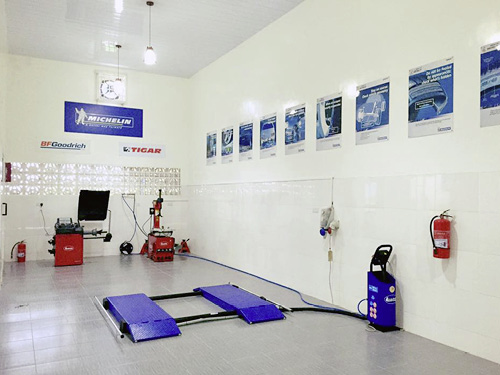 The other service bay.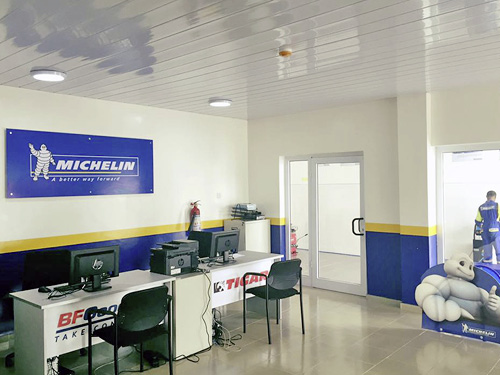 Our air conditioned reception area and customer lounge.