C. Woermann hosted the 4-day STIHL West Africa Regional Training 2023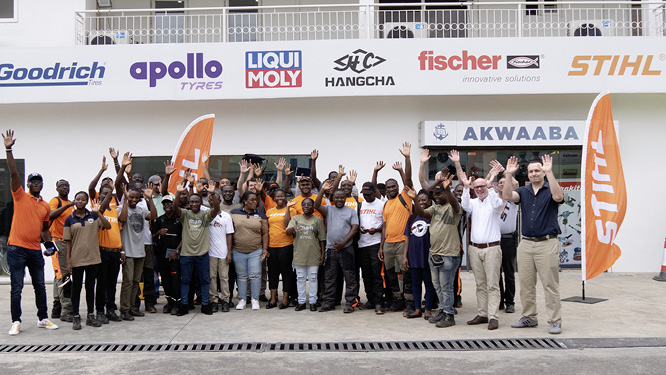 Participants from Cote d'Ivoire, Nigeria, Cameroon, Gabon, Republic of the Congo, DR Congo and Ghana came together at C. Woermann Ghana's premises in Accra. A total number of 40 participants underwent product, application, repair and service training at C. Woermann's modern workshop and training academy facilities.
This powerful training was jointly conducted by engineers and trainers from STIHL Germany and STIHL Cote d'Ivoire.
The STIHL Regional Training 2023 ended on a very successful note putting big smiles on everyone's faces.
All visitors praised the organizational aspects done by our team.

We are proud that we were chosen by STIHL to host the prestigious STIHL Regional Training 2023.