Reliable Technical Equipment and Services for Ghanaian Businesses. Since 1954 and 1837.
The company C. Woermann (Ghana) Ltd. was founded in 1954 and has focused on the distribution of high-quality technical from well-known manufacturers ever since. It is affiliate to C. Woermann GmbH & Co. KG in Hamburg which is engaged in the trade with Africa since 1837.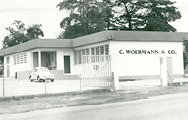 1954
Re-establishing of a C. Woermann company in Ghana after the war.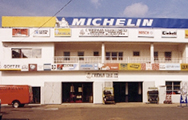 1989
Move to new quarters in Accra.
1995
Change in stock ownership, founding of C. WOERMANN (GHANA) LIMITED.
Introduction of new computer systems.
1996
Carsten Düwer becomes Managing Director.
2004
Extension of Kumasi branch.
50th anniversary of C. Woermann Ghana.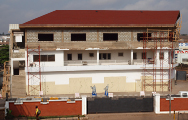 2012
Remodeling and of office building in Accra. Introduction of Tyre Service Centre.
2014
Extension of Tyre Service Centre to exclusive Michelin Tyre Centre.
2019
65 years of C. WOERMANN (GHANA) LIMITED.