Pramac Special Christmas Offer till December 22nd: Reliable power for Christmas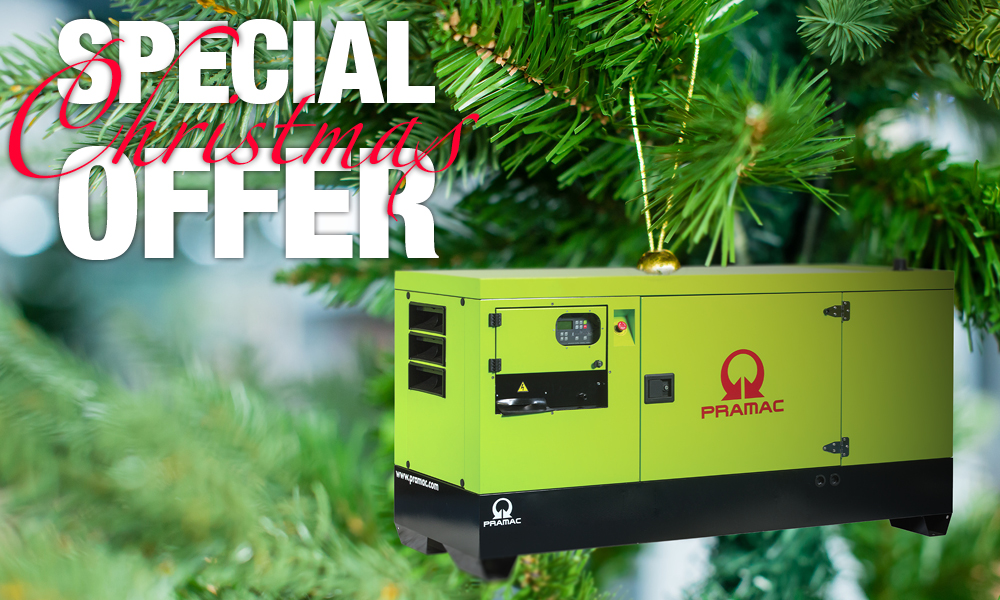 Hurry, Christmas is coming! Give the gift of reliable power. For a limited period only: Buy one of our Pramac gensets till December 22nd and get additional advantages.
Enjoy your Christmas and New Year season with your loved ones, colleagues and friends without power outages.
Santa C. Woermann recommends: Buy
one of our Pramac gensets
till December 22nd and get:
- 10% discount on our list price
- Free delivery to your home or office in Accra or Tema
- Free first servicing on location (lubricants, filters, labour and transport)
- Free remote monitoring on our web-based WebSupervisor platform
- Special surprise Christmas gift
See all our our Pramac gensets by clicking here.
Contact us for more information.
A merry Christmas to a our cherished customers!